This product has been discontinued and is no longer available to purchase
BFD Deluxe Collection is an expansion pack for BFD3, BFD Eco and BFD2 produced at Steve Albini's Electrical Audio studios in Chicago, USA. Recorded with an incredible array of rare and vintage microphones, the kits include vintage sets alongside modern classics, a boutique prototype BackYard Drums kit, several extra snares, kick versions with different beaters and meticulously recorded hihats and cymbals.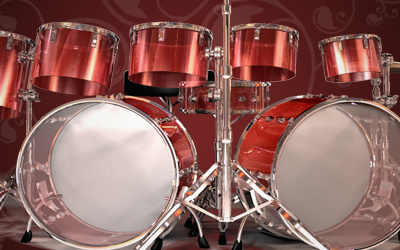 Tuning, mic placement and processing of certain channels were conducted by Steve Albini. Mics such as Josephson e22, c42 and c609, Royer R122 ribbons and the fabled Altec 150 'coke bottles' were used along with the preamps on Electrical's custom Neotek console.
BFD Deluxe Collection offers stunning levels of expressive detail – some drums are captured with 128 velocity layers. The punch and warmth of the sounds mean that they won't need much processing to fit into your mixes and are perfect for rock, metal, pop, funk and any other styles of music demanding expressive and intensely musical sounding drum sounds.