We love the DCAM Dynamics plugs. The way they suit our stuff is incredible. It's like having out of the box compressors inside the box. Hard to describe why, but it got this nice feeling to it. When you try them you understand.

Stefan
interview with stefan engblom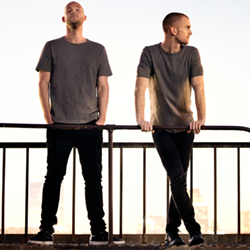 FX: How did you first get interested in making music?
SE: I've always had a lot of energy in me. When listening to music I could free that energy within me. I then realised that I had ideas that hadn't been made, so started to create my own music.
FX: How did Dada Life first come about and what's kept you working together?
SE: We met in a line at Disney Land and started talking since we were both Swedish. We ended up making a track the next week that actually became the first Dada Life release, it was called "Big Time"
FX: Typically what roles do you play creating a Dada Life production?
SE: We do similar stuff in the studio. Olle wants stuff to be finished very fast and I (Stefan) wanna spend more time with it. Together it makes a great combo that stuff actually get finished, but still has a very high quality to it.
FX: What's your opinion of the state of the music industry, are there new opportunities as an artist you're looking forward to?
SE: Our main goal is to have fun and look forward. We try to evolve and out do ourselves. We always think the latest track we've made is the best one!
FX: Tell us about the most memorable show you have played?
SE: That was this year when we had our own festival, Dada Land the Voyage. It was a two day camping festival and 15'000 people showed up and spent two days in Dada Land.
FX: What are your most favourite bits of kit in the studio?
SE: The best one is the computer. Without that our music wouldn't be possible. People take it for granted!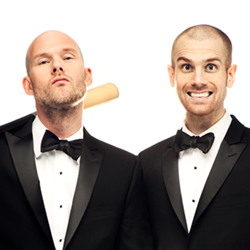 FX: What FXpansion products do you own and how do you use them?
SE: We love the DCAM Dynamics plugs. The way they suit our stuff is incredible. It's like having out of the box compressors inside the box. Hard to describe why, but it got this nice feeling to it. When you try them you understand.
FX: Do you have any tips or tricks you would like to share?
SE: Make sure to learn the plugins you have, then they aren't in the way of the creative process.
FX: Where do you see yourself in ten years time in terms of making music?
SE: Still making music to channelize my inner energy.