All of the FXpansion products listed on this page are discontinued and can no longer be officially supported. Details of these legacy products are provided for informational purposes only and to provide additional technical information (FAQs) and product downloads for use on old systems.
DR008
Guru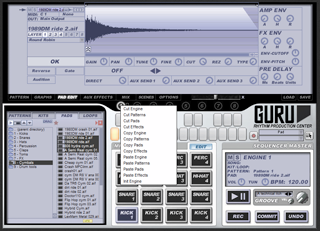 GURU, released in 2005, was another innovative software product which spawned a slew of imitators. Combining drum-oriented sample playback, loop-slicing, effects and multi-part sequencing into an incredibly creative unified tool, GURU's design was the precursor to its spiritual successor, Geist.
FAQS
Manual
v1.5 Addendum
v1.5 MIDI Implementation
BFD1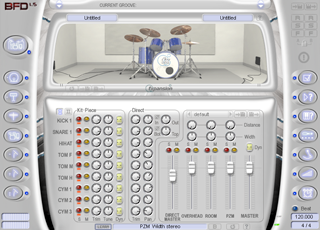 When it appeared in 2003, BFD pioneered a new way of approaching acoustic drums - dedicated and specialized control over drum mic channels, expressive drum articulations and rich dynamic and timbral detail over the velocity range along with built-in MIDI drum patterns called Grooves.
BFD2
Combining the ideas from BFD with powerful built-in mixing, effects and pattern editing, BFD2 represented a quantum leap over its predecessor. BFD2's completely rewritten interface and revamped internal engine laid the foundations for BFD3.
FAQS
Install Guide
Manual