All of the FXpansion products listed on this page are discontinued and can no longer be officially supported. Details of these legacy products are provided for informational purposes only and to provide additional technical information (FAQs) and product downloads for use on old systems.
Tremor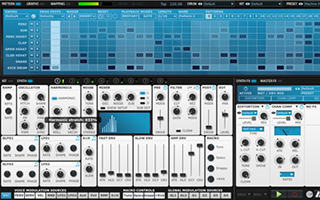 Tremor is a software drum machine with inspirational sequencer, intuitive modulation, DCAM circuit-modelled synthesis and authentic old-school analogue punch. Tremor's dance drums, funky beatscapes, abstract machines and undiscovered sonic terrain are suited to all kinds of electronic, urban and experimental music. Tremor is still available to purchase, however it is no longer actively supported.
BFD Eco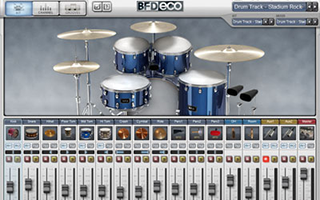 BFD Eco is a streamlined, fun and affordable software instrument for acoustic drums based on the award-winning BFD2 engine. Supplied with a selection of the best BFD2 sounds, it can also be expanded with the wide range of FXpansion and 3rd-party add-ons. BFD Eco is still available to purchase, however it is no longer actively supported or updated.
DR008
VST to RTAS Adapter v2
VST to AU Adapter v2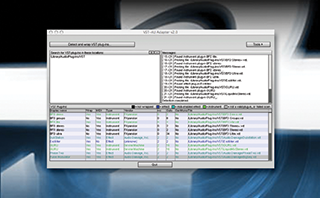 FXpansion's VST to AU Adapter allowed you to enable your VST effect and instruments plugins for use in Logic 7, 8 and 9 and other AU plugin hosts which do not also offer VST plugin support.
The Adapter used negligible CPU power and provided a simple configuration tool which scanned for VST plugins on your system and creates AU plugins from them.
Guru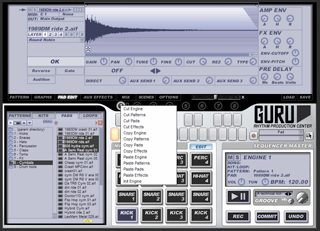 GURU, released in 2005, was another innovative software product which spawned a slew of imitators. Combining drum-oriented sample playback, loop-slicing, effects and multi-part sequencing into an incredibly creative unified tool, GURU's design was the precursor to its spiritual successor, Geist.
FAQS
Manual
v1.5 Addendum
v1.5 MIDI Implementation
BFD1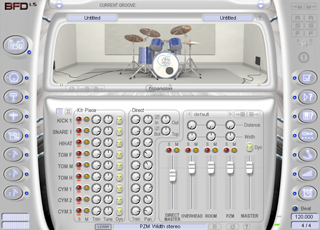 When it appeared in 2003, BFD pioneered a new way of approaching acoustic drums - dedicated and specialized control over drum mic channels, expressive drum articulations and rich dynamic and timbral detail over the velocity range along with built-in MIDI drum patterns called Grooves.
BFD2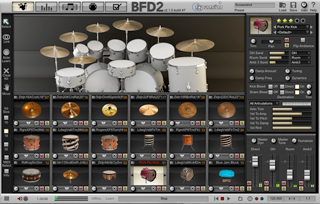 Combining the ideas from BFD with powerful built-in mixing, effects and pattern editing, BFD2 represented a quantum leap over its predecessor. BFD2's completely rewritten interface and revamped internal engine laid the foundations for BFD3.
FAQS
Install Guide
Manual
DCAM Synth Squad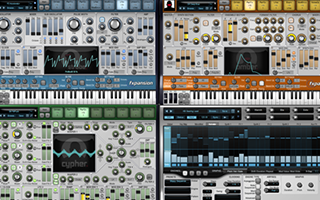 DCAM Synth Squad was designed to provide synthesis with real substance. DCAM circuit-modelling technology meticulously reconstructed the soul of dusty vintage circuits while dragging them kicking and screaming into the future with new and exciting ideas: 3 distinct synth models (Strobe, Cypher & Amber), advanced but intuitive modulation and a dedicated environment for synth-layering, FX treatments and further modulation.
Etch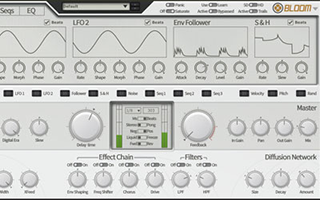 Etch was a versatile dual filtering effect with 4 switchable circuit models, additional distortion, compression and an intuitive, powerful modulation system. Animate Etch's parameters with internal LFOs and other modulators to create exciting, evolving effects. Etch was great for subtle warming, deep sculpting, wild sweeps and experimental sonics.
Maul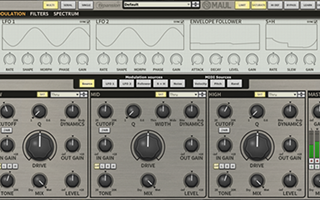 Maul was a multi-band distortion and tone-shaper with advanced modulation, suitable for subtle warming, loudness generation, shredding distortion and experimental creative effects. Maul's 32 distortion algorithms and TransMod modulation system could truly transform audio material of any kind.
Bloom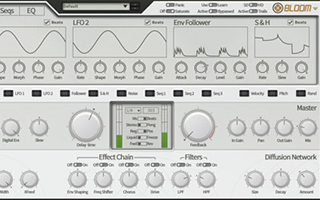 Bloom was a creative delay effect plugin for new textures and spaces in your productions. Its 3 switchable delay models and lush diffusion reverb were combined with frequency shifting, chorus and other processing blocks while the varied routings and advanced TransMod modulation provided vast sound design potential.
DCAM Dynamics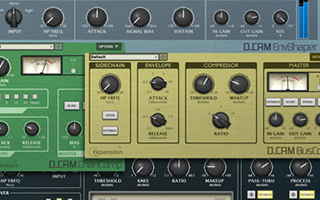 DCAM Dynamics offered a variety of different flavours of high-quality circuit-modelled dynamics processing. The included plugins were perfect for everything from taming tricky transients to heavy, creative sculpting effects and everything in between. Classic console bus compression and channel limiting amp processors were provided alongside a transient shaper and frequency-selective compressor making DCAM Dynamics a great all-purpose dynamics toolbox.