The 3 included synths - Strobe, Cypher and Amber - bulge with the immense weight, power and authentic tone of old-school analogue: powerful oscs with realistic FM and sync alongside creamy saturating filters and VCAs. These are combined with the advanced but intuitive TransMod modulation system for bringing sounds to life in new and expressive ways. DCAM Synth Squad also provides real-time and offline oversampling settings, full MIDI learn, dedicated performance-oriented controls and tempo sync for LFOs and envelopes.
Audio Demos
Featured Preset Packs
Check out our newest releases!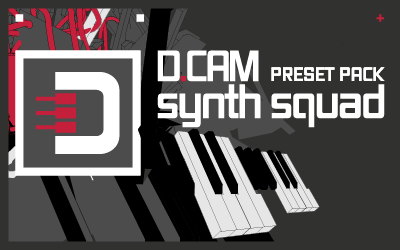 A selection of DCAM Synth Squad Preset Packs created by world-class sound designers.